---
Request a Quote
(866) 918-0995
MAK Squeeze Page
---
FREE REPORT: See Why We Are Better Than China
Quality Assurance
---
 ISO 9001:2015 REGISTERED             "The House that Quality Built"
Classic Sheet Metal Inc. is committed to meeting customer requirements and increasing customer satisfaction through continual improvement of our products and services. This will be accomplished by establishing and maintaining a Quality Management System based on the requirements of ISO 9001 along with meeting or exceeding our own Quality Objectives, as well as those of our Customers.
For a copy of our ISO Certificate click here
Our ISO 9001 registration demonstrates our company's commitment to process excellence. Our systems and procedures are continuously evaluated and reviewed to ensure we are meeting our objectives and elevating our goals.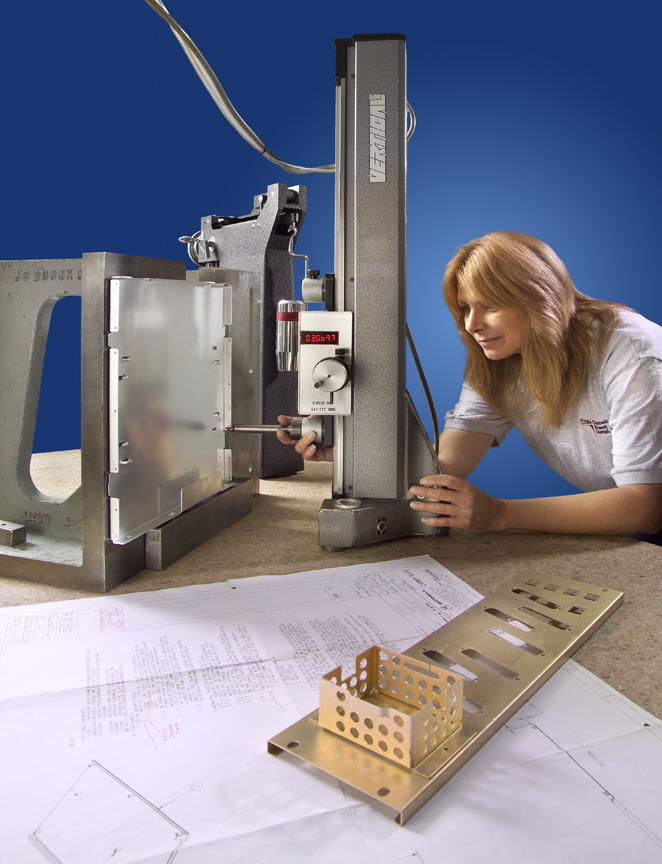 Virtek's Laser Q.C .is an automated, high-speed laser inspection system for first article inspection, Statistical Process Control (SPC) and engineering of 2D materials.  Some of the many advantages it provides are below.
Pinpoints errors before production to reduce scrap/re-work and increase profitability
Eliminate quality control bottlenecks and reduces production downtime
Shortens delivery times to meet customer demands
Generates full inspection reports and provides a reverse engineering service
Improve quality process with quick, random or 100% inspections and system's (SPC) capability
ISO Certified 9001
PPAP Productions Parts Acceptance Program
FMEA Failure Mode Effects Analysis
SPC Statistical Process Control
RoHS Compliance
Kanban/LEAN
JIT Just-in-Time
Six Sigma Capabilities
C of C Certificate of Compliance
EDI Electronic Data Interchange
DEC Design & Engineering Consulting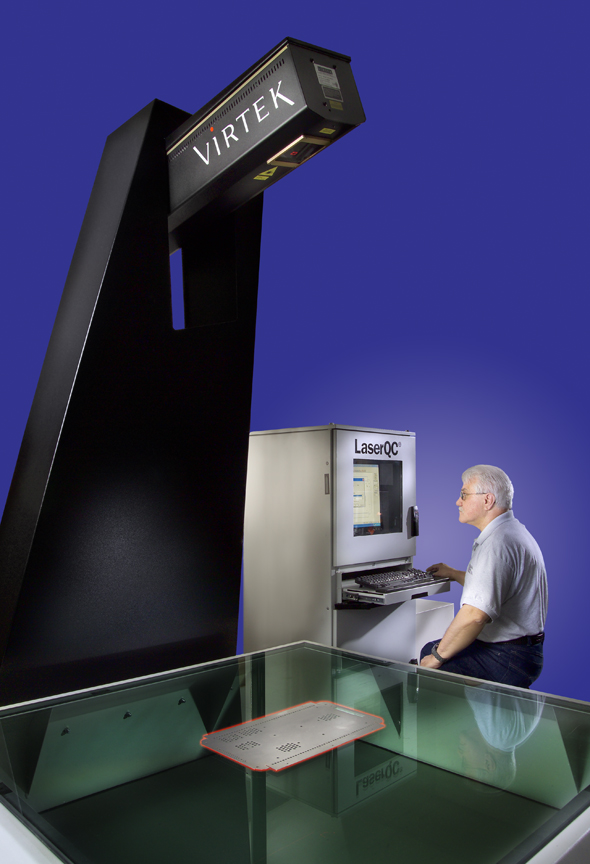 Virtek's Laser QC's key features include:
Easy-to-use, industry-focused applications software
Accuracy to +/- 0.05mm (0.002″)
Ability to scan oversize parts with fast, simple merge feature
Advanced inspection reports that comply with ISO and QS requirements
Compatibility with .dxf and .dwg CAD file formats
Ability to take complex measurements quickly and easily